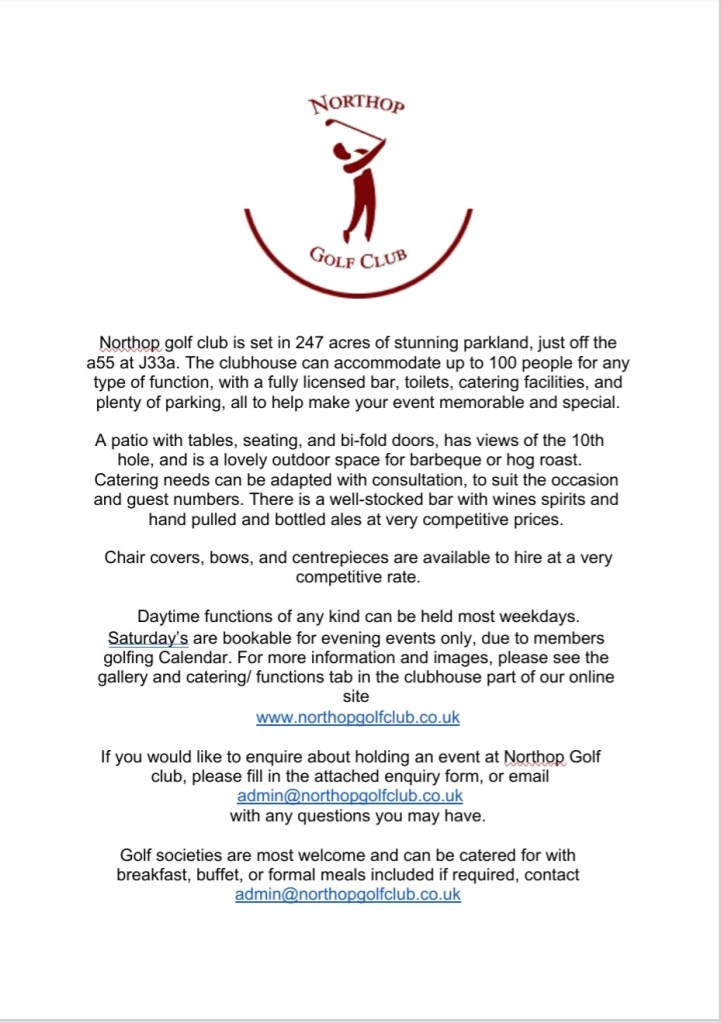 The Clubhouse has a fully licenced bar which holds up to 100 people comfortably and caters for any type of function. If you are looking for a venue to hold a Wedding, Birthday Party, Anniversary or Christening or any type of family gathering we have the follow sample menus available for you to choose from. Any of the menus can be tailor-made to your specific requirements please call to discuss.
Bar is open 7 days week
Catering is available Tuesday, Wednesday, Thursday 11 am till 3pm and Saturdays 10am till 4pm , catering is available outside of these time by prior arrangements .
Food is available 4 days a week during the winter. Closed on Monday, Friday and Sunday. This can alter due to events being held and for society bookings who are looking to include any catering needs with their booking.
The Clubhouse is also an ideal venue for a Christmas Party with your friends, family or work colleagues
To discuss your requirements please contact Matt on 01352840440 or email: mattpritchard@northopgolfclub.co.uk